Oh well, 2017 has ended at last, and we all watched as Davido and wizkid graced the international scene and won countless awards, making 2017 a stellar period of music in Nigeria. And even after the rivalry and beef we also watched them perform at each others concert and they even embraced each other and now there are even talks of a possible collaboration. We don't and might never know if they even had beef to begin with … Well, that's another story for another day. We also watched as Mo hits all star perform together at Davido's concert. I think its safe to call 2017 the year of Reconciliation for Nigeria music of course.
But let's talk about the potential artists we have right here, ones who can maybe, just maybe, grace the spotlight in 2018. Below are 10 of them, artists who have massive talent and can do a lot better in this New Year, ranked bottom to top:
10. CRISPY9CE
Oghagbon Uyi frank popularly known to his growing fan base as Crispy9ce is a talented artist who rose to prominence in 2015 after the release of his hit single 50/50 which came with a classic video and got major airplay on major channels like Hiptv, Tracetv and even ABN tv in the Uk. this artist is surely one to watch out for as we have seen works and 2018 sure looks like his year.
9. MAKROONEEY
Kingsley Kesseh popularly known as Makrooney is a Nigerian/Ghanian born rapper and musician, last year he dropped his debut song titled Gbemisoke which featured Crispy9ce and he further went ahead to release songs like "SON OF THE CROWN"and "GIRLIE OH" of which the later was so massive in Ghana that he was invited by Ghanian Disc jockey DJ Von to come perform at one of Ghana most celebrated festival called the Homowo Festival..Any time i listen to this dude i feel like we have gotten another Mr Eazi on our hands. The artist recently released a single Titled Jombo , his talent is untapped and his lyrical prowess unquestioned
8. DNA TWINS
Brian and Clinton Roberts aka the DNA twins, both aged 21, you may remember them from the infamous 2013/2014 Globacom X factor competition on, which DJ switch eventually won. Signed into Mavin's record by don jazzy in 2017, they released their hit single "How Can" which was actually on the play list of some radios and TV stations for a while. And although it didn't win an award, which was probably due to the fact that the song wasn't released early, it still remains a lit track of 2017. And of course, they are now on the watch list of many Nigerians including I myself, as we anticipate more of their hits in 2018.
7. TENI ENTERTAINER
Born Teniola Apata , the female singer came into limelight after the release of her single Amen which is still receiving positive reviews and feedback. The singer has stated that she looks up to great legends King Wasiu Ayinde, Ebenezer obey, Osita Osasdebe etc, she did a freestyle to an Osita Osadebe song and this made her trend across all social platform in Nigeria. Teni had a breakthrough year in 2017 and further revealed that she wrote Davido's song Like That on twitter. We hope to see more of her in 2018
6. SMALL DOCTOR
Temitope Adekunle, popularly known as small doctor is another artist on the list, the singer had arguably one of Nigeria biggest song in 2017 with his street inspired tune Penalty. The singer who sings mostly in Yoruba has again proven that language is not a barrier and is definitely among the many stars to watch out for in 2018.
5. NONSO AMADI
And another artist on the list, is none other than the "Nigerian Teen Choice Award vocalist" winner in 2017, I give you Nonso Amadi. He is a Canadian based Afro R n B soul singer and producer from Nigeria. He released his first work titled
"Alone EP" in 2015, as well as some other tracks in 2017 such as ocean, aika, kwasia e.t.c. But his well known and best song (I am sure u all will agree) remains "Tonight" which was released late 2016. I believe every Nigerian and music lover should watch out for this guy in 2018. There is no telling when his next hit will come from. So as usual… anticipate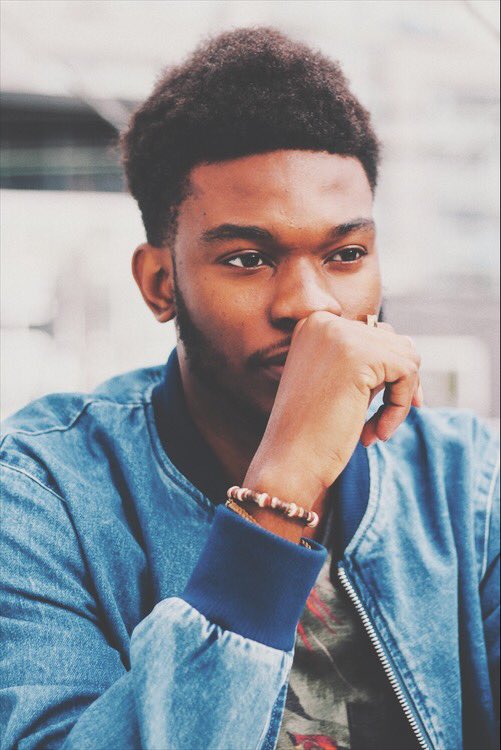 4. DREMO
And I know you all will probably want to crucify me for ranking him fourth… but ask yourself this, which eye catching song has he done in 2017?
And you cannot tell me "who" or "iro nla" both were actually cool songs but didn't generate the type of vibe or wave which is expected of a dremo joint, Fact is, Dremo has rap talent and can murder a freestyle or kill a beat. And its obvious 2017 wasn't his best year, because personally I like his music. But his 2017 songs didn't hit like his remix of "panda" , Ojere, and 1 2 bang with dmw boss davido did back when it was released.
Nevertheless, With awards scooped such as the "City people music awards for rookie of the year" in 2017 and the "Nigerian Teen choice awards for choice new hip hop in 2016", He still remains a potential figure who might finally reach limelight this year and is still on the list as lots of Nigerian music lovers are awaiting his tracks in 2k18, and we simply cannot wait to hear what he has in store for us…. Anticipate
3. DICE AILES
Otedola with the money o, this was sure on everyone lips last year. Dice ailes born Shasha Damilola Alesh has managed to drop at least a major banger every year since he came into lime light, last year was two "ella and otedola". The Chocolate City singer who is just 21 was nominated for rookie of the year at the Headies in 2016 has gone on to show flash of brilliance and is sure an artist that everyone should look out for in 2018.
2. MALEEK BERRY
This guy is someone that has taken the Nigeria music industry by storm since he dropped his Album Last daze of summer. The producer cum singer who is referred to by his fans as the King of new wave had a dream year in 2017 as his Album broke boundaries and he successfully transitioned from producing to singing and instantly cemented himself as a powerhouse in the music industry. He also had a successful tour and is definitely one of the artist to watch out for in 2018.
1. MAYORKUN
This is definitely someone that everyone is on the look out for since he got signed to DMW records by Davido and dropped his first single Eleko which as at 2016 was one of the biggest tune and made him one of the few Nigerians to hit a million youtube video views in one week on their debut and that was 2016. Since then the singer has gone on to drop three major bangers with two coming last year of which one was Davido's If inspired tune which he called Mama and Che Che which he dropped late last year before his successful debut concert which was themed The mayor of Lagos concert
This list is compiled by
www.donsimonii.com
blog team, do you disagree or agree with the list, or did we leave an artist out, use the comment box below...your views are needed.